What Is Prodigy? Your Top Questions, Answered!
All Posts

Whether you're a Prodigy expert or just getting started, there are probably still plenty of questions you've been looking to answer.
We're here to support you. We gathered all of our most common questions about Prodigy to help you learn what it's all about. 
So, if you've ever wondered:
What is Prodigy all about?
Should I sign up?
Is Prodigy good or bad?
How can Prodigy help me? 
You came to the right place! Check out our list of FAQs below.
Q: What is Prodigy?
Let's start with the most important question: what is Prodigy all about?
Prodigy Education is the online platform designed to make learning fun!
With more than 150 million users worldwide and an ambitious mission to help every student in the world love learning, Prodigy is your ultimate source for education that's anything but boring. 
Prodigy offers a range of educational products available on web browsers, iOS and Android — including:
Prodigy Math — A fantasy role-playing video game where students answer skill-building math questions to progress in the Prodigy world. 
Prodigy English — A creative game where students answer language and reading questions to gain energy and build their own custom world. Coming soon!
Prodigy Memberships — Optional paid subscriptions that offer more value to the Prodigy game experience, like in-game extras for players and helpful tools for parents.
While students learn, parents and teachers can track progress and motivate them with the helpful tools in their own accounts. That's why Prodigy is ideal for homeschool or classroom activities, plus fun at-home learning!
Above all, Prodigy's products are always made to be:
Fun — Learning through play is at the core of Prodigy's game-based education. 
Adaptive — Our games intelligently adapt to each student's learning needs and grade level, to keep them motivated.
Curriculum-aligned — Prodigy's math and English questions are aligned to educational standards from around the world. 
Whether you're a student, parent or teacher, you'll have the freedom to start your own unique learning journey — with Prodigy by your side. 
Q: How do the Prodigy Math and Prodigy English games work?
On the surface, Prodigy's math and English games look like engaging video games kids will never want to stop playing — even at home!
But as students dive deeper, they'll also encounter educational content that helps them build essential academic skills. Prodigy's adaptive algorithm also ensures educational content is aligned to each student's curriculum standards and grade level, so they won't get frustrated or bored. 
Prodigy Math and Prodigy English are two completely different games — but we (humbly) think both are equally as fun!
Here's a quick overview of what you'll find in each one. 
Prodigy Math
Grades: 1-8
On Prodigy Island, anyone can become a math wizard! In this role-playing game, players enter a world of adventures. They'll create custom characters, complete quests, and battle friends to earn pets, gear and rewards. Players must correctly answer math problems to win battles and progress in their stories.
Learn more about Prodigy Math or start playing the game today!
Prodigy English
Grades: 1-5
In Prodigy English, every player can become the designer of a custom world built just for them. With every English question answered, players gain energy to collect supplies and build items — all while earning awesome prizes!
Q: How do the Prodigy parent and teacher accounts work?
Kids aren't the only ones who get to experience the magic of Prodigy! You can also support and motivate student learning with your own parent or teacher account. 
The parent account
With a parent account, you'll instantly access real-time data on your child's in-game learning progress. Plus, you'll get helpful tools to support and motivate them as they build more skills.
When you connect to your child's Prodigy account, your free parent account will feature tools like:
Parent portal — An easy overview of all the data collected on your child's progress, across Prodigy Math and Prodigy English. 
Monthly report card —A report of your child's progress through each skill, emailed to you each month. 
Curriculum Progress report — A glimpse of the grade-level math skills your child is working on from their school's curriculum.
And if you're a Prodigy Member, your parent account will feature even more powerful parent tools to boost the fun and support your child as they learn. 
Simply sign up on prodigygame.com to add these powerful features to your parent toolkit.
Get a free parent account now
Check out these extra resources to help you get started:
The teacher account
Supporting every student in your classroom is no easy feat. But with Prodigy, your daily lessons can be easy and fun! 
As a teacher, your Prodigy account includes tools to help you differentiate content for various learning needs, view in-depth data on student progress and use in-game content to support classroom instruction. 
When you create a classroom in Prodigy, your free teacher account will feature tools like:
Assignments — Your go-to teaching tool! Set differentiated Assignments based on the exact skills you want students to work on — in class or as homework.
Reports — Complete, in-depth data on student progress. A great way to hone in on individual student results and see what support is needed.
Student Leaderboard — See how your class is performing overall and use your Leaderboard to host fun Prodigy tournaments!
Plus more tools to boost student focus and save you time. The more your students play Prodigy, the more powerful each of your teacher tools will be!
Have a couple minutes to spare? Sign up through email, Google Classroom or Clever and start helping your class love learning today. 
Check out these extra resources to help you get started: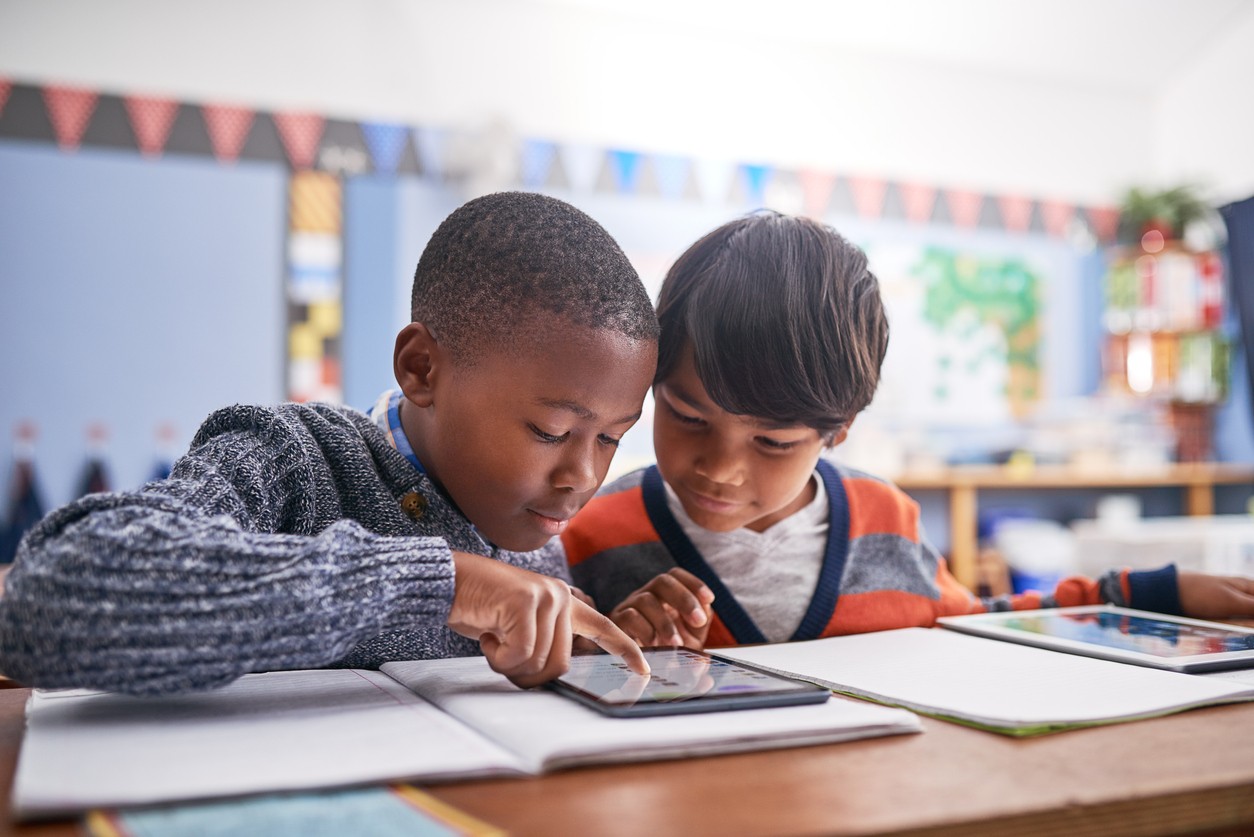 Q: What age is Prodigy for?
At Prodigy, we believe anyone can be a student — at any level. We welcome children of all ages to use our platform and have fun with learning!
Though Prodigy's age range is unlimited, our curriculum currently covers the following grade levels:
Prodigy Math — 1st to 8th grade math subjects.
Prodigy English — 1st to 6th grade language and reading subjects.
Q: What curriculum does Prodigy use?
Every question found in Prodigy has been created by a qualified education expert with the goal of aligning the questions as closely as possible to the educational standards taught in school. 
Here's the curriculum Prodigy currently covers:
Prodigy Math — Mathematics standards for grades 1 to 8 across the United States (including Common Core State Standards and state-specific curriculums), Canada, India, the United Kingdom and Australia. See a complete list of our math skills and standards. 
Prodigy English — U.S. Common Core State Standards in language and reading for grades 1 to 5.
Q: Is Prodigy free? How does Prodigy make money?
At Prodigy, our biggest goal is to transform learning, for all. We believe any student, anywhere, in any circumstance should be given the same opportunity to learn, grow and achieve everything they want to.  
That's why the in-game educational questions found in Prodigy's game-based learning platform are free for everyone. 
With a Prodigy Basic account, you'll access the Prodigy Math and Prodigy English games, including every curriculum-aligned question each game features. Plus, you'll get free tools for parents and teachers! This account does not cost money. 
To help our platform benefit all students, Prodigy also offers completely optional Membership packages that add extra in-game features to boost student engagement, plus bonus tools for parents. Memberships operate on a subscription model, so there are no additional sales, advertisements or in-game purchases.
To our Prodigy Members — thank you! With every Membership purchased, we're able to broaden our reach and continue offering free educational content to all.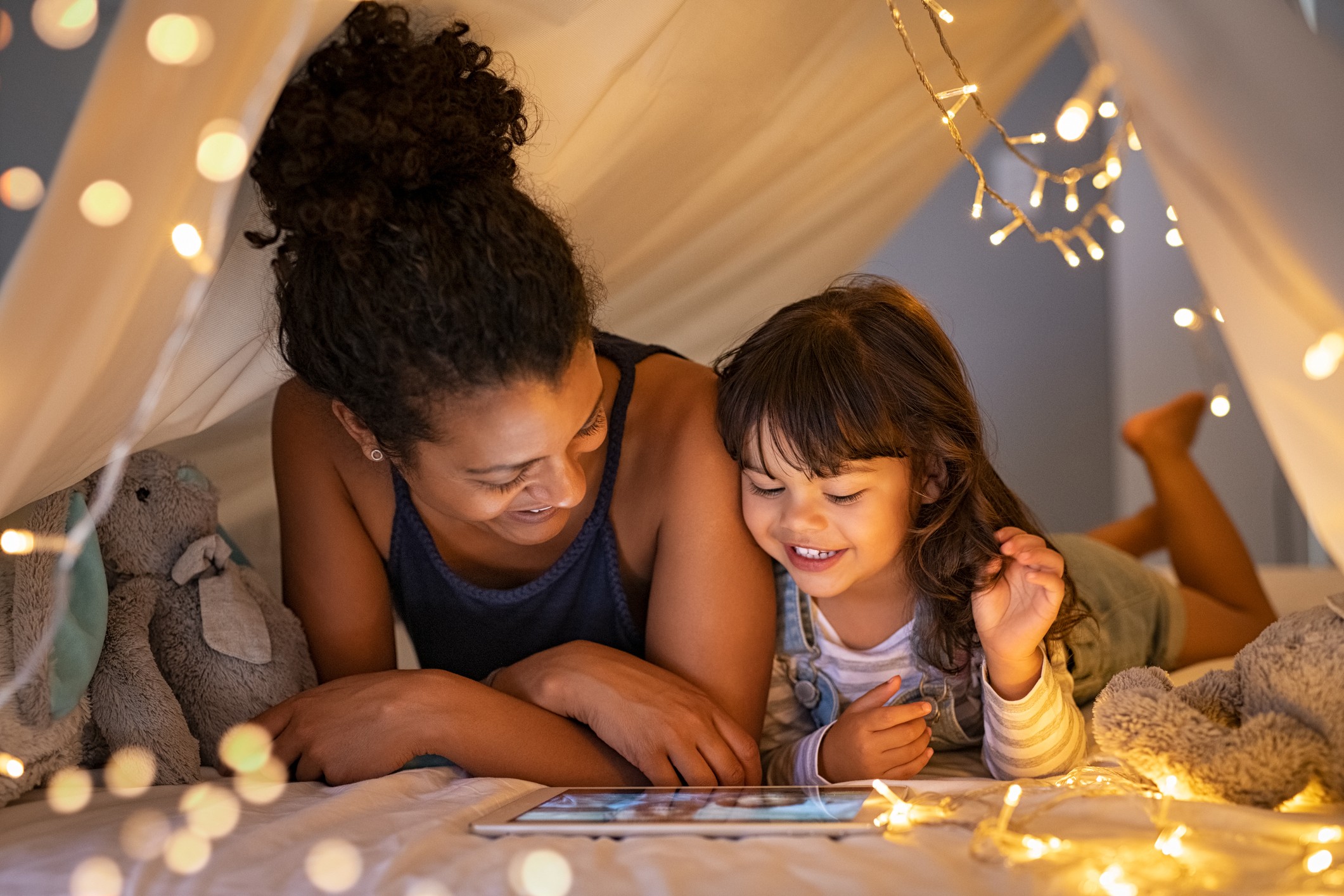 Q: What are Prodigy Memberships?
Memberships are optional Prodigy subscriptions that unlock tons of extra features for students and parents in Prodigy Math!
While the basic game and math questions remain the same, Memberships provide extra in-game items and rewards to keep students as engaged and invested as possible while they play. 
Memberships also add additional tools to your parent account, to make supporting your child as easy and effective as possible. 
There are two Membership tiers to choose from — Prodigy Level Up and Prodigy Ultimate.
Prodigy Level Up
This package is the first tier up from your free Basic account, providing tons of extra features to keep kids engaged and practicing more curriculum-aligned math skills! 
Kids will:
Collect tons of Members-only gear and items to customize their Prodigy characters.
Discover Mythical Epics that can join players on their adventures.
Get full access to explore all in-game areas and quests. 
And more! 
While parents:
Set Goals outlining the number of questions you want your child to answer, plus in-game Rewards when they achieve their goal. 
Send encouraging messages to keep your child motivated while they play. 
Access customized Video Lessons and worksheets to help your child through tough concepts. 
And more!
Prodigy Ultimate
This package unlocks complete access to everything Prodigy offers. It includes everything you'll find in Prodigy Level Up, plus things like:
Exclusive seasonal in-game items and pets for players
The ability to choose from over 40 in-game Rewards when kids reach their Goals. 
Access to Focus Mode, so parents can encourage more math practice. 
Insight on when kids are getting frustrated with a given skill, so parents can jump in and support them!
Explore Prodigy Memberships
Check out these extra resources to learn more:
P.S. Stay tuned for more Membership features coming soon to Prodigy English!
Q: How much is a Prodigy Membership?
Even if you're interested in a Membership (and your child has been begging for one), you'll still want to make sure it can fit into your budget.
So, how much does a Prodigy Membership cost?
This depends on a few factors:
Which Membership package you choose
How many Prodigy players are in your family
How long you want the Membership for (or how often you want to pay)
For your best value, we recommend individual Memberships for each child in your family, on an annual subscription. 
Check out our available options below!
Level Up Membership Cost
Yearly subscription, one child = $6.25 USD per month (billed annually). 
6-Month subscription, one child = $8.33 USD per month (billed semi-annually).
Monthly subscription, one child = $9.95 USD per month (billed monthly).
Ultimate Membership Cost
Yearly subscription, one child = $8.33 USD per month (billed annually). 
6-Month subscription, one child = $13.33 USD per month (billed semi-annually).
Monthly subscription, one child = $14.95 USD per month (billed monthly).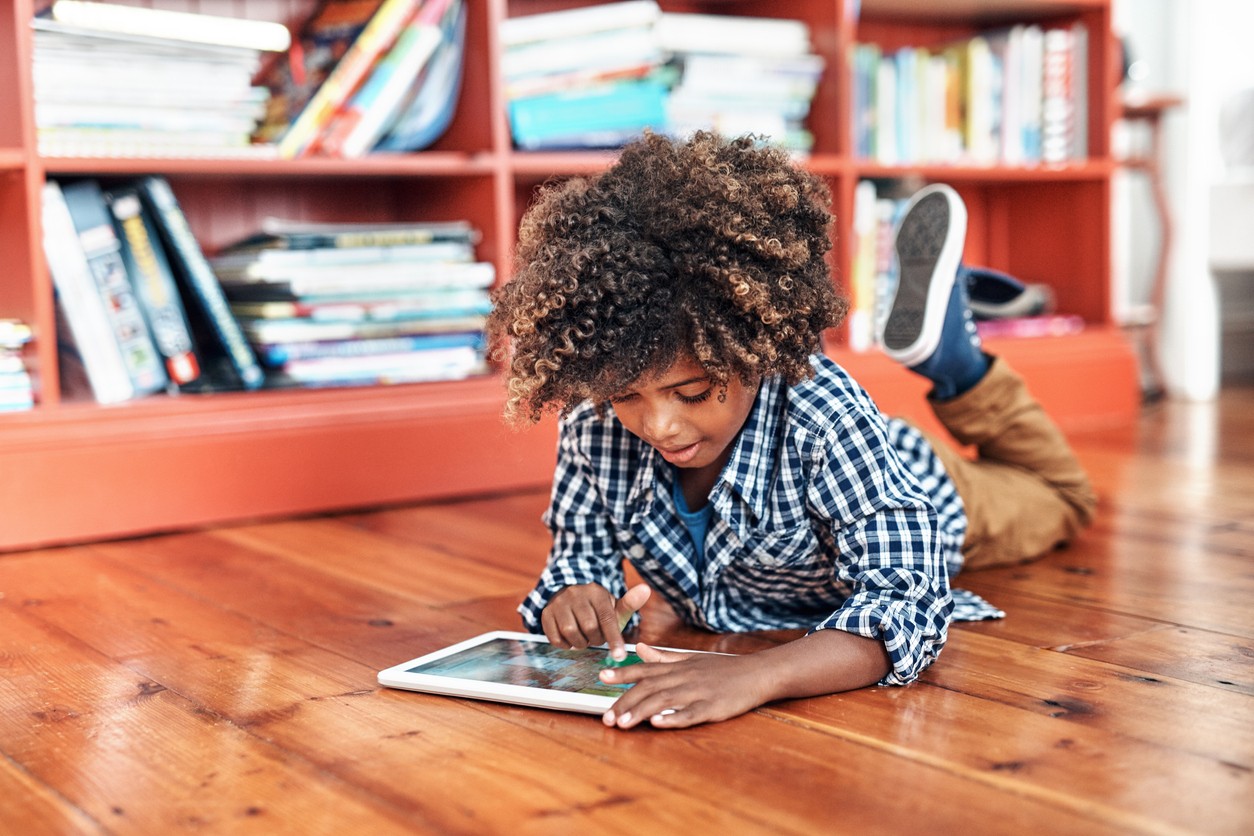 Choose a Membership now
Q: Is Prodigy safe?
Online safety is essential. And we take our users' privacy seriously.
We always ask and collect parental consent for kids to play at home. And while students play Prodigy, no personal information or inappropriate language can be shared with or seen by any other user. 
We partnered with an independent privacy expert (iKeepSafe) to ensure full compliance with all federal privacy legislation — like FERPA and COPPA — as well as state legislation.
Check out these extra resources to learn more: 
Q: What are the benefits of Prodigy?
If you're a parent, you might be wondering: How can Prodigy help me and my child?
As a teacher, you may want to know: How can Prodigy support my students and help me through my classroom lessons? 
Before signing up for any platform, it's always a good idea to go through the pros and cons.
Here are some of the benefits of using Prodigy:
It puts fun first. Our game-based platform always puts engagement at the forefront of learning, so students can develop a growth mindset and actually want to keep learning more.
It's safe and private. We work hard to keep student data safe and secure online. 
It's adaptive. Our adaptive algorithms match each student's learning style and grade level, so they'll always receive questions that match what they need to work on. 
It's curriculum-aligned. Once you select your location, you can feel confident students are practicing the exact skills needed to excel at their school.
It's supportive. Prodigy's in-game questions offer helpful hints in an accessible format. Plus, parents and teachers can support kids with ease using the tools in their own accounts.
Prodigy reviews
Wondering what other parents and teachers think of Prodigy? Check out the reviews below!
"My boys love to play Prodigy. It's fun and challenging at the same time. My kindergartener is working at a 1st grade level and is doing great! Definitely recommend this to all parents!!"
— Heather E. Prodigy parent.
"My daughter had little patience for math, and lacked motivation to think and solve problems. This game gives her the motivation."
— Bryan H. Prodigy parent
"The biggest win is the fact that my students are engaged. Prodigy has helped me teach because my students are motivated and excited to work in their independent centers."
— Emily S. 1st Grade teacher
"Prodigy is by far, the most engaging, flexible, student and teacher friendly math program I have ever encountered. Nothing else produces the data, supports the curriculum, addresses the variety of levels and skills, all the while being epically fun!"
— Jane B. 4th Grade teacher
Use Prodigy to help kids love learning
When learning is fun, confidence comes easy!
Use Prodigy's student, parent and teacher accounts to support and motivate your learners today.
Get a free account now